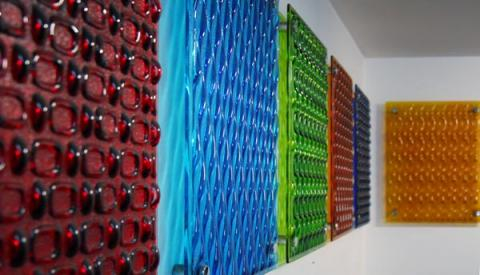 Architectural Art Glass by Gomolka Design Studio
We are a family run company based in Carlsbad, California, designing custom glass products including thick glass, slumped, ColorFuse™, sandblasted, and PermaCoat™ glass for architectural, flooring, lighting, walls, wall dividers, stairways, countertops, and more. We market our products under the trade name "Experience Glass", and our extensive list of satisfied clients includes custom home builders, architectural firms, and retail establishments, to name a few.
Have a look around, we have a lot to offer!